Stefanie + Leigh are just one of those couples that you can't help but love. For that matter, the same could be said for everyone we met at their wedding! Leigh and many of his family and friends have an awesome accent that you could listen to for days (is it weird we just wanted them to read us a story?). We are confident that even if Leigh were to start screaming profanities at us (which we can't imagine him doing because he is incredibly chill), we would still just stand there and smile. Stefanie is 100% sweet and caring down to her core and (as you can see in the video below) her vows were truly touching. They were and are a beautiful pair of human beings and we feel so blessed to have been a part of their wedding!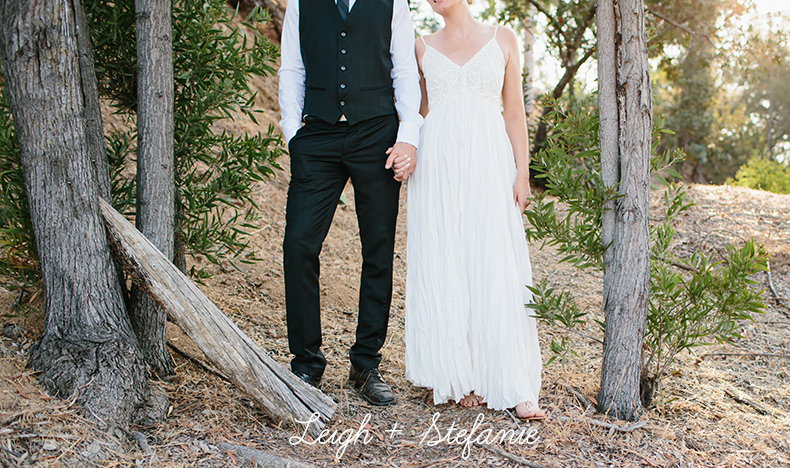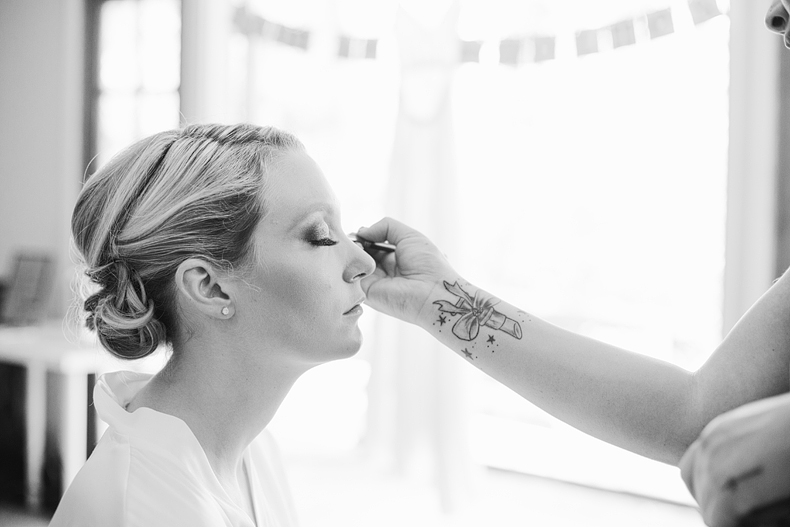 Big thanks to these vendors:
DJ: Larry Wohrman
Cake: Vanilla Bake Shop
Flowers: Primal Flower
Custom printing: Beacon Lane on Etsy
Hair: Tiffany Green – C the Salon
Make-up: Leslie Mendoza – Prime Hair Concepts
Dress: LuLu's
And a big Thanks to Loretta at Pie Shoppe for her help with this wedding!