Love notes from past Brides: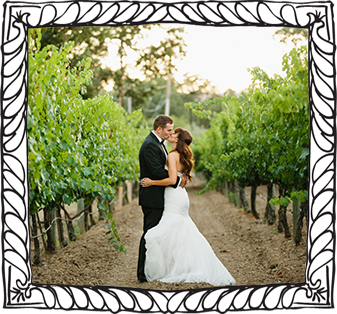 "Joe + Marianne truly are phenomenal photographers. Not only have the captured some of the greatest moments of our lives, but they did so in such a warm, and loving manner. They are so fun to work with – they make you feel so at ease in front of the camera (which is not easy for two nerds like us), they had fun with our large wedding party, and they even stayed to capture some really special moments later on in the night for us – which we sooooooo appreciated.
We love and are obsessed with our photos from both our wedding and engagement session. Memories of both are now plastered around our home (and families homes) and they bring us so much happiness."
– Gianna + Tim: Solage Calistoga Wedding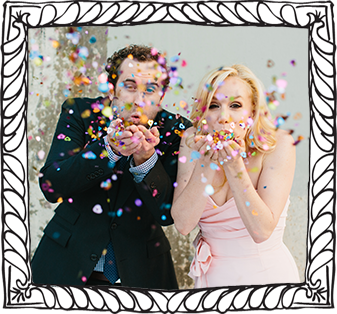 "OH. MY. GAAAAAAWD!
I wish I had recorded the reactions we just had looking at those photos! I'm screaming, Jason crying; this is the best ever!!!!! You are the best ever!!!!!!
And there's going to be more?!?! Duuuuuude. It's too good! It's so awesome! We are over the moon. 
You guys are the best! Thank you so much!!!!!!
Best! Best! Best!"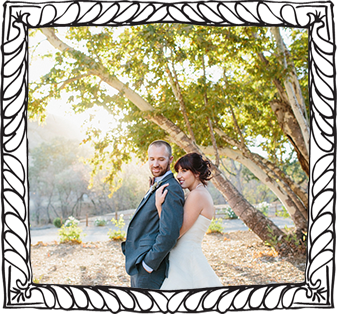 "You guys are so ridiculously talented!! We have looked at the blog post over and over again. We both cried the first time we read your sweet words and looked through the photos. (Are you surprised?!)!
We could not have chosen a better group to trust in capturing our special day!! I could not say enough great things about you both! Thank you thank you thank you again!!"
– Abigail + Steve: Triunfo Creek Vineyards Wedding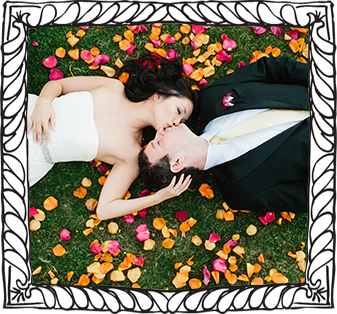 "OHHH EMMM GEEEE!!!!!
We got your package in the mail and I LOVE IT!!!! You guys have perfected it!!!!!! They are absolutely beautiful!!!!
The pictures are AMAZING!!!! Thank you SO much!!! Jude and I just finished looking through them yesterday. We had a function this weekend and were showing the blog post and everyone kept saying… "You had a great photographer… I wish we had good pictures like this" (which we already knew we had kick ass photographers)!!
– Erica + Jude: Scottsdale Arizona Wedding
"I had a very specific idea in mind as to what I wanted my wedding photos to look like, but I was getting very discouraged with the prices of other photographers. I was so happy to finally find Marianne! Her eye for a good photo is invaluable and I'm so glad I got to work with her and hope to again in the future."
– Jamie + Justin: Scottsdale Arizona Wedding
"Photography was #1 on our list of wedding priorities, and I searched far and wide for the perfect photographer. I can't tell you how many websites and blogs I perused during our engagement. But when I stumbled upon Marianne Wilson's website, through a Facebook ad of all things, I had to have her as my photographer. Marianne is an extremely professional photog with a great eye for beautiful shots. Featured on many of the popular wedding blogs, Marianne knows how to capture amazing images and makes you feel comfortable and natural in front of the lens. I would definitely recommend Marianne to any bride! She is wonderful!!"
I absolutely LOVE Marianne! She is by far the best photographer ever! I booked her for my wedding on 3/20/2010 and I'm so impressed with the pictures she took. I looked like a model! And she's so creative! We had our wedding at the Natural History Museum and she found such creative ways to display our rings and pose us next to exhibits. Everyone admired our pictures. AND she got them to us within 2 weeks after the wedding! Amazing turn around! She was very flexible too. Three weeks before the wedding we wanted a second photographer on site to get even more angles and Marianne found someone almost immediately (and we loved her too!). And the best thing about this is that she is the more reasonably priced photographers out there. We got our engagement photos and a whole day of her photography services. We did book her super early in advance, so that helped with the price. But compared to some other photographers, Marianne was a STEAL!
We absolutely fell in love with Marianne… we now consider her a friend :) I cannot recommend her enough!
"A was a dream to work with! Full stars!!!
From the very first meeting, we clicked. She was absolutely personable and sweet and made everything so easy. The complimentary engagement photo session was so much fun! Marianne made us so comfortable that we got amazing, relaxed pictures  that really expressed who we are. The day of the wedding was so full of excitement and anticipation, having Marianne there just added to the fun. She was the sweetest! From getting ready to the grand farewell, she was there capturing every precious second! The formal pictures were also a great experience. She made everyone comfortable and got amazing photos!
We will always treasure of wedding pictures. She was the find of the century! Amazing deal and superb service and attention. We really could not have asked for a better experience and a more attentive and loving photographer. She made sure she was documenting ever second of the most important day of our lives. I would 1000% recommend Marianne for your wedding. You won't regret hiring such a talented and super nice lady. Can't say enough about her and our fabulous experience with her.
– Matt + Jana: Maravilla Gardens Wedding, Camarillo CA
As seen on:
Style Me Pretty
Rock n' Roll Bride
Green Wedding Shoes
Elizabeth Ann Designs
JuneBug Weddings
Style Unveiled
The Wedding Chicks
La Belle Bride
Pasadena Magazine – Bridal Issue
The Brides Cafe
Southern Weddings Magazine
People Magazine
Ruffled Blog
US Weekly
Modern Bride Magazine